I'm finding myself with not too much to talk about at the moment. I recently returned from school with an assignment for my 3D animation class almost fully roughed-out. This will be one very busy semester.
With my free time today, I watched a few episodes of Futurama and started on a 2D Bender walk cycle (not an assignment, felt like doing it). That reminds me; readers should take note that I own a Cintiq tablet. It's a (pricy) graphics tablet with a display built into the drawing area so that you can draw right on the screen. I saw this as an investment for myself and if you're interested in any digital art field, (especially animation since these tablets are what most hand-drawn cartoons are made with now) I recommend getting one. If you're not interested in a profession in the field but love to draw, I would advise to stick with what you already have. Of course it's your money so it's your decision, I just can't think of any reasons to pour so much money into just a personal hobby.
That brings me to a couple of images I'd like to post. The first is a drawing of Optimus Prime (from the recent movies) that I drew from scratch, cleaned, coloured and rendered all on my Cintiq.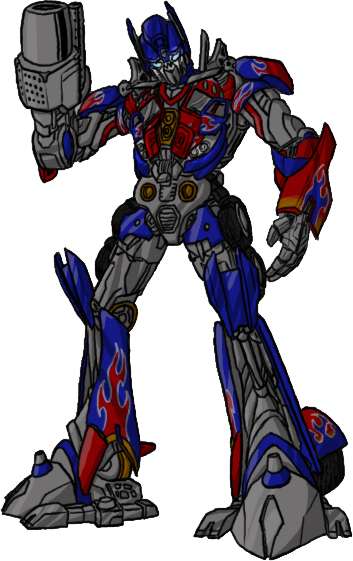 Not entirely accurate, still an image I'm very happy with.

The next image is something a little simpler. In my last post, for my review of The Princess & The Frog, I posted a snap of a sketch I did of Dr. Facilier. Earlier today, I decided it would be interesting to try and clean it up in ToonBoom and the end result isn't too bad (though I should have had the smoothness up a little higher since my hand isn't quite steady enough for clean-up).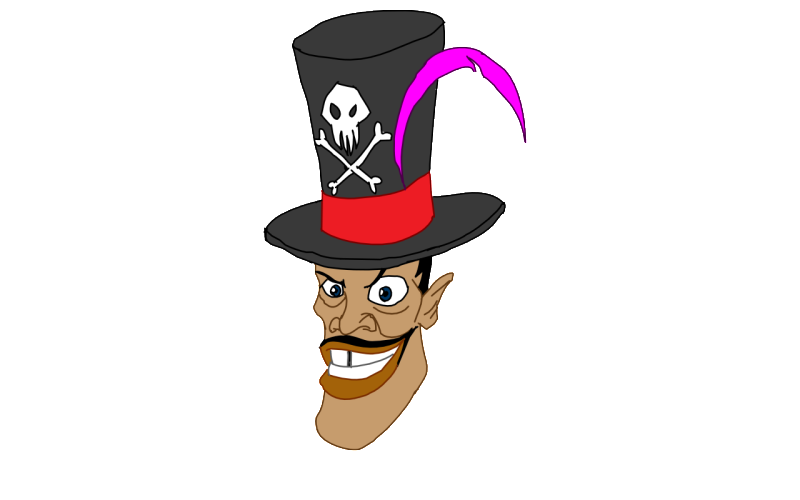 As you can see, I only did the head and didn't get around to adding tones or highlights. Again, though, I like how it turned out.

Other than that, I don't have much of substance to talk about tonight. I have some other articles planned but not very well fleshed-out yet so I decided to leave them for later posts.
So that's all for now.